DLA Piper South Africa offers legal services to clients based in South Africa, Africa and internationally. Our services include Corporate / M&A, Capital Markets, Employment and Data Protection, Finance, Projects & Restructuring, Tax and Competition law.
Our Johannesburg office undertakes work across South Africa and operates as a hub for work in other parts of Sub-Saharan Africa. The office focuses on business generated domestically, regionally and internationally, leveraging off the ability to access key experience across our global offices. We combine teams to advise across jurisdictions and ensure that cross-border transactions are properly resourced so that clients truly benefit from our global experience and expertise.
In addition to our knowledge of the South African market, through DLA Piper Africa we provide an entry point to the African continent. We are uniquely placed to assist our clients with their external growth strategies and expansion into Africa. The South Africa and Morocco offices also form a support base for the continued growth and development of DLA Piper Africa.
The combined experience of DLA Piper and the geographic spread of DLA Piper Africa and enables us to offer clients some of the most extensive African capabilities of all local and international law firms. As a result we are uniquely qualified to guide clients through transactions in the most important business sectors for Africa.
DLA Piper Africa operates in 20 countries across the continent, offering unrivalled local skill and presence, backed by the resources of one of the world's largest law firms. The wider global Africa team is based in key hubs such as London, New York, Paris, Washington D.C., Dubai, Perth, Hong Kong and Beijing.
DLA Piper Africa is a Swiss verein whose members are comprised of independent law firms in Africa working with DLA Piper.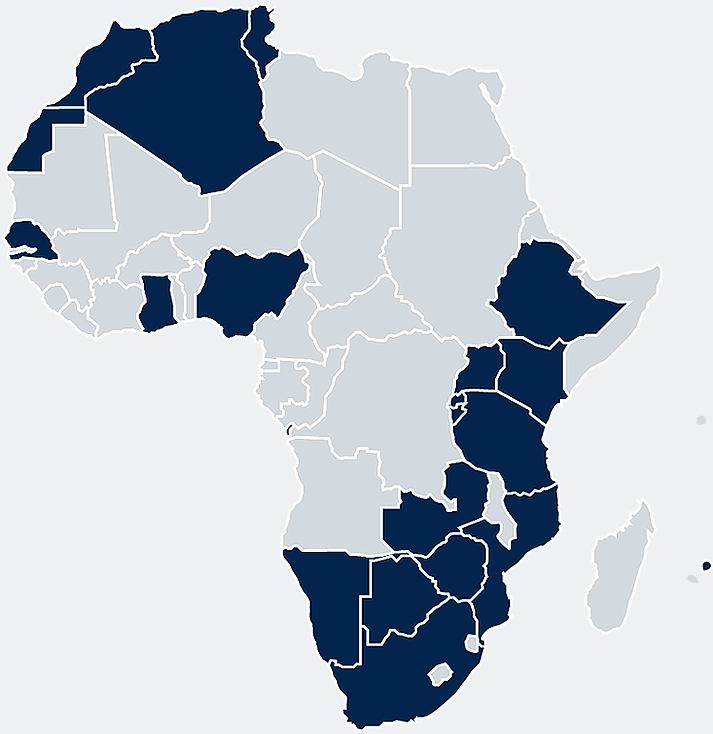 For more information about DLA Piper, please click here.
Chambers & Partners 2019
Ranked Band 4 in South Africa, Banking & Finance
Chambers & Partners 2019
One source stated: "They're excellent. I value their responsiveness, commerciality and ability to pragmatically deal with issues that arise."
Chambers & Partners 2019
Ranked Band 4 in South Africa, Corporate/M&A
Chambers & Partners 2019
Sources value the team's pragmatism, highlighting its "commercial insights and way of establishing a clear connection between legal advice and commercial considerations for the client."
The Legal 500 2019
Ranked Tier 4 in South Africa: Banking and finance
The Legal 500 2019
Ranked Tier 3 in South Africa: Commercial, corporate and M&A
South African Private Equity Deal of the Year 2018
Dealmakers For the CIVH acquisition of Vumatel