ESI offers the services of a multi-disciplinary team with in-depth knowledge of the Namibian market and its legal, economic, cultural and social specificities.
At ESI we pride ourselves on being recognized, both locally and internationally, as a leading corporate and commercial Namibian law firm. The firm has a substantial client base across a wide spectrum of sectors and for whom we regularly provide advice on diverse and complex legal matters. To ensure that we can meet the highest standard of service required by our clients, we remain abreast of economic developments in Namibia.
Our reputation for and commitment to excellence has allowed us to forge various robust relationships with several of Namibia's leading corporates. In turn this has translated into an exponential growth for the firm, expanding our footprint out of Windhoek and into Swakopmund and Walvis Bay and making us one of the largest law firms in the country.
For us, the practice of law revolves around our clients. Our desire for exceptional service drives us to buy into our clients' passion for business and to understand our clients' sectors, which in turn develops an environment of trust where our clients know that their interests are advanced with the same vigor and sense of responsibility as they would do.
Our firm's instructions span across local, regional and international commerce where we continuously interact with clients and attorneys from all over the world. We are regularly involved in multijurisdictional transactions.
DLA Piper Africa operates in 20 countries across the continent, offering unrivalled local skill and presence, backed by the resources of one of the world's largest law firms. The wider global Africa team is based in key hubs such as London, New York, Paris, Washington D.C., Dubai, Perth, Hong Kong and Beijing.
DLA Piper Africa is a Swiss verein whose members are comprised of independent law firms in Africa working with DLA Piper.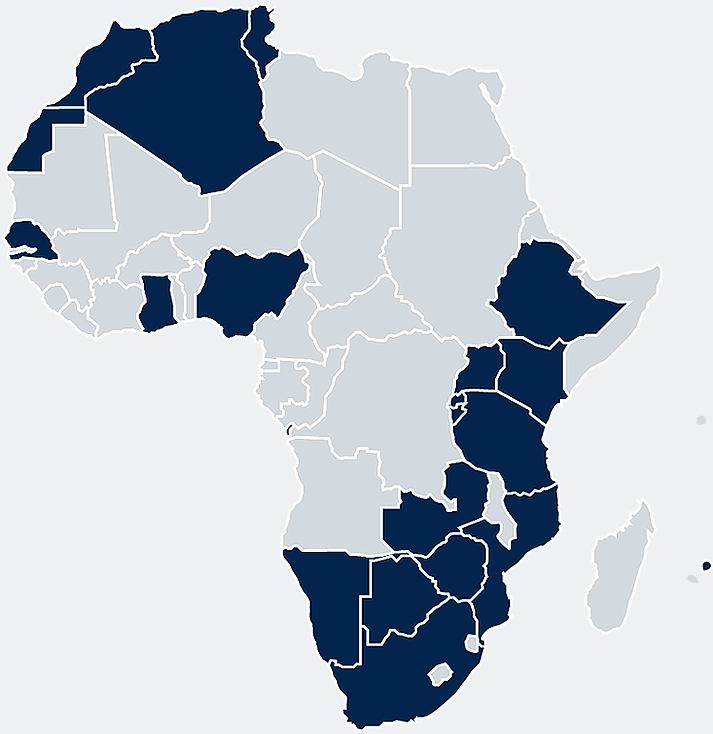 History
Our firm was founded in February 1997. Since its inception, the firm has grown considerably and is generally recognised as one of the foremost corporate and commercial law firms in Namibia, specifically in the financial and banking sectors.
With the arrival of new partners in the firm, to accommodate the rapid rate of growth experienced since 2009 and to publicly pronounce our commitment to embrace transformation, the decision was taken to incorporate and change the name of the firm and, therefore, as of 1 March 2011 the firm started practicing under the name and style of ESI.
As of August 2014, ESI acquired Swakopmund-based Pieter Hamman Legal Practitioners. This acquisition enhances our offering to clients – namely the extended Namibian footprint and technical abilities of Pieter Hamman. During the latter part of 2015, a satellite office was opened in Walvis Bay, which is also overseen by Pieter Hamman.
Vision
To be the leading business law firm in Namibia as an integral part of DLA Piper Africa.
Mission
Achieving our vision through commitment, competence, community involvement, effective communication and exceptional client values.
Values
To be supportive, collaborative, bold and exceptional.
Chambers and Partners 2020
"Ellis Shilengudwa impresses with its frequent engagement on a range of commercial mandates and is regarded as a "strong presence" in the market."
Chambers and Partners 2019
ESI is noted as "prominent in the Namibian market" by interviewees, who recommend the practice for its "good lawyers."
IFLR1000 2019
Tier 1 – Finance and Corporate
Chambers and Partners 2017
Notes that "ESI is widely identified by sources for its growing presence in the market. The team has a remarkable corporate offering and considerable experience assisting with listings on the Namibian stock exchange.
Chambers and Partners 2016
Notes that "ESI is a very strong team especially praised by sources for its practicality," with clients saying: "They are one of the few firms in Namibia who really understand commercial issues."
Chambers and Partners 2015
Notes that "the team at Ellis Shilengudwa handles a range of work, from due diligence to financings and project development."
Chambers and Partners 2014
Notes that this "young and vibrant" group is gaining significant market recognition, with the ten-lawyer team active on a range of matters for local and international clients.