Our firm has a long history of being a major player in the legal industry in Botswana. We utilize our resources in the best way possible to achieve optimal results for our clients. Backed by numerous successful cases and transactions in different fields of law, and being the preferred law firm for many corporate organizations gives clients the assurance of receiving the best possible legal services.
We believe that our intimate knowledge of sector and country specific issues is a pre-requisite to delivering genuinely commercial advice to our clients. Our culture is built upon client focus and collaboration. We partner with our clients to understand their business, goals and strategy. We also recognize the importance of forming partnerships and building a relationship of trust and confidence.
Minchin & Kelly Botswana offers a full range of business legal services and believes it is critical to be both global (providing international best practice) and local (providing local law advice). To this end the firm takes pride in our access to DLA Piper's vast network and training and secondment programs for our lawyers.
DLA Piper Africa operates in 20 countries across the continent, offering unrivalled local skill and presence, backed by the resources of one of the world's largest law firms. The wider global Africa team is based in key hubs such as London, New York, Paris, Washington D.C., Dubai, Perth, Hong Kong and Beijing.
DLA Piper Africa is a Swiss verein whose members are comprised of independent law firms in Africa working with DLA Piper.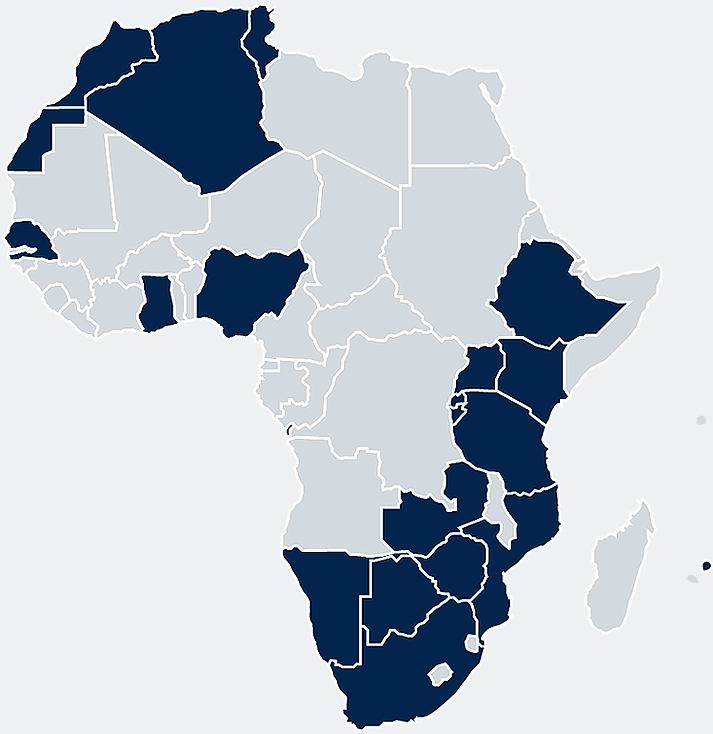 Mission, vision and history
Our mission
To provide you with in-depth, value-added legal guidance and services in a timely manner, with attention to detail.
Our vision
To provide practical, commercially innovative and excellent technical solutions to your legal issues.
Our history
The firm was established in Mafikeng, South Africa, then the capital of the Bechuanaland Protectorate in 1890, the year in which the Protectorate's border was extended north of the Molopo River into what, in 1966, became the Republic of Botswana.
Timeline
1890 – Spencer Augustus Minchin took over an existing practice in Mafikeng.
1895 – SA Minchin registered the first Deed in what is now the Botswana Deeds Register. (A copy hangs at the office).
1919 – Minchin & Kelly – partnership between S A Minchin, Reginald Kelly and subsequently, Thomas William Kelly.
1904-1965 – Members of the firm acted as adviser of the laws and as Attorney-General in the Bechuanaland Protectorate until the Independence of Botswana in 1966.
1965 – The Bechuanaland Deeds Office was moved from Mafikeng to Gaborone. Spencer Percival Minchin & Dennis Kelly (both second generation) each travelled to Gaborone on a weekly basis.
1966 – After the independence of Botswana in 1966, an office was opened at Tswana House in the Mall. Spencer Minchin was a member of the statute law revision commission, which produced the revised edition of the Laws of Botswana, the forerunner of the consolidated statutes we now deal with.
1978 – Hermanus Christoffel (Chris) du Plessis joined the firm and in 1982. He and Spencer Minchin registered the firm Minchin & Kelly (Botswana) in partnership.
2012 – Minchin & Kelly (Botswana) becomes a member firm of DLA Piper Africa.
Chambers & Partners 2019
Ranked Band 2: General Business Law
IFLR1000 2015-2016
Ranked Tier 2: Finance and corporate
Minchin & Kelly (Botswana) leadership
DLA Piper Africa Chair and Managing Partner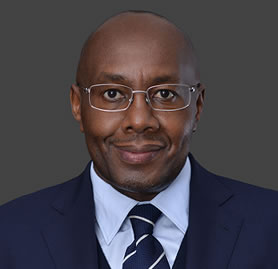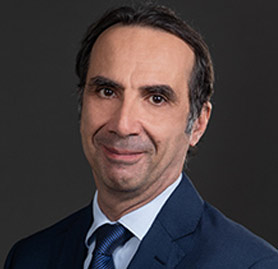 View full leadership