GENI & KEBE is a full-service commercial law firm providing business legal services in sub-Saharan Africa. Founded in 1912 to provide legal advice to foreign embassies and companies in Senegal, GENI & KEBE is the oldest law firm in the country. Over 100 years on, we remain one of the top choices for local and foreign companies, governments and non-government institutions that conduct business in Africa.
Experience tells us that our model – dedicated practitioners with a regional focus who value working collaboratively with clients, affiliates and international partners – leads to quality legal advice and practical legal solutions for clients. That's why Chambers & Partners says we are "a premier firm, thanks to its international approach and high standard of work." Our ability to serve clients with excellence is a result of the passion and dedication of our team.
We are an international team of lawyers and jurists with qualifications from leading universities in Africa, Europe and the Americas. We have lived and worked internationally, so we appreciate the foreign perspective; but we are also homegrown, so we know the local business and government environments intimately.
We take a pan-African approach to our work. We work with affiliate offices to provide advice across the region. We are a proud member firm of DLA Piper Africa, connecting us with leading independent lawyers across the rest of Africa and the rest of the world, in partnership with DLA Piper.
DLA Piper Africa operates in 20 countries across the continent, offering unrivalled local skill and presence, backed by the resources of one of the world's largest law firms. The wider global Africa team is based in key hubs such as London, New York, Paris, Washington D.C., Dubai, Perth, Hong Kong and Beijing.
DLA Piper Africa is a Swiss verein whose members are comprised of independent law firms in Africa working with DLA Piper.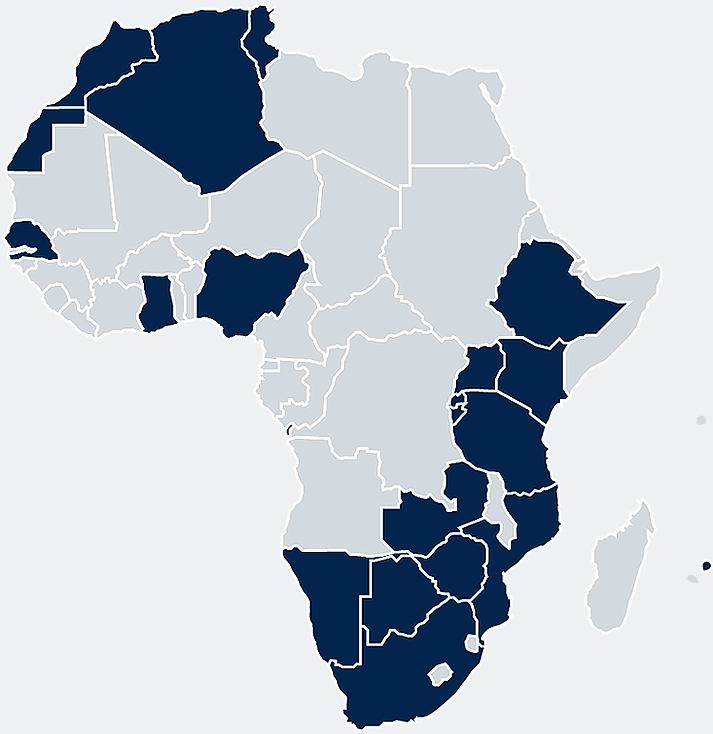 Mission
Our mission is to help clients to achieve their targets through the delivery of the finest legal services by a network of highly professional and ethical lawyers.
Vision
Our vision is to be recognized as the leading Pan-African law firm, committed to advancing the rule of law and supporting investment in Africa.
Client focus
Our team will help you to work in a complex legal environment with a focus on finding practical and easy to understand solutions.
Chambers & Partners Global 2019
Ranked in General Business Law
Chambers & Partners Global 2019
Mouhamed Kebe top ranked
IFLR 1000 2019
Top ranked in Financial and Corporate
Who's Who Legal: Mining 2018
Mouhamed Kebe ranked as a leading mining lawyer
Jeune Afrique 2018
Mouhamed Kebe named as one of the Top 50 lawyers in French-speaking Africa