Juristconsult Chambers is an innovative leading business law firm in Mauritius which also services the neighboring islands of Reunion, Madagascar and Seychelles. Mauritius, considered as the star and key of the Indian ocean is ideally located at the crossroads of Africa, Australia and Asia offering a convenient platform for holding and structuring investments in fast growing economies.
With African economies growing rapidly, Mauritius has become one of the continent's most important business hubs. Since 1989, our clients have entrusted our firm with meeting their legal challenges. Our multi-disciplinary team has in-depth knowledge of the Mauritian market.
The financial services sector in Mauritius is vibrant and the jurisdiction is recognised for its rigor in this area, having the highest level of international compliance standards. Mauritius holds 50 Double Taxation Avoidance Agreements (DTAs) and 45 Investment Promotion and Protection Agreements (IPPAs). Our team helps in structuring investments and also guides and assists investors to benefit from these agreements.
Juristconsult Chambers is consistently ranked in the highest tiers of IFLR1000, Chambers & Partners Global, The Legal 500 and other respected legal directories.
Our pragmatic approach allows us to serve a number of Mauritian and international clients in multiple ways. We are dedicated to walk the extra mile for the interest of our clients by offering top-notch legal solutions with an aim to exceed their expectations.
DLA Piper Africa operates in 20 countries across the continent, offering unrivalled local skill and presence, backed by the resources of one of the world's largest law firms. The wider global Africa team is based in key hubs such as London, New York, Paris, Washington D.C., Dubai, Perth, Hong Kong and Beijing.
DLA Piper Africa is a Swiss verein whose members are comprised of independent law firms in Africa working with DLA Piper.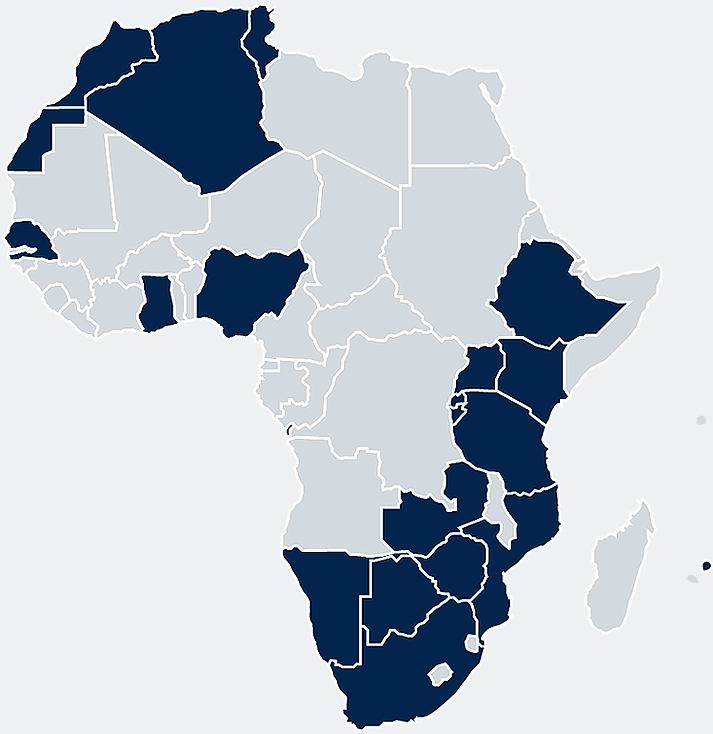 Vision, mission and values
Vision
To be the leading business law firm in Mauritius
Mission
To build long-term relationships with our clients and strive to deliver added value on a sustained basis.
To be knowledgeable and understand our clients' businesses and sectors.
To pursue excellence and seek to innovate in everything we do.
To assist our clients across jurisdictions.
To take on work only if we can add real value to our clients. We will not do everything for everyone.
To respect and nurture our local cultures and diversity.
To be an employer of choice.
To contribute to the wellbeing of communities.
Values
Be supportive
Be collaborative
Be bold
Be exceptional
IFLR 1000 2019
Ranked Tier 1 in Corporate and Financial
IFLR 1000 2019
Ranked Tier 1 in Project Development
Chambers & Partners Global 2019
Ranked Band 2 in General Business Law
The Legal 500 2019
Ranked Band 2 in the Mauritian Legal Market