Chibesakunda & Co is a firm of licensed legal practitioners and is a full service corporate and commercial practice. Chibesakunda & Co is a member of DLA Piper Africa, which is comprised of independent law firms in Africa working with DLA Piper and is able to serve the needs of local and multinational investors both within and outside Zambia.
Chibesakunda & Co has significant experience across the legal spectrum, having acted for a variety of clients in many of Zambia's most significant commercial transactions. The firm's close client contact combined with market leading credentials has enabled us to handle wide-ranging matters for government, public and private enterprise.
Our familiarity with the legal aspects that inform the Zambian economy, including capital markets, banking, corporate finance, projects and employment contribute significantly toward the successful outcome of projects which are internationally benchmarked and locally informed.
We share DLA Piper's common vision to be the leading business law firm, delivering quality, value-added services to clients, both locally and globally. Our close knit relationship with DLA Piper means we can provide experienced support wherever in the world you conduct business and whatever the scope of your transaction.
Chibesakunda & Co is committed to assisting its clients achieve their commercial objectives in the most effective and efficient way possible while maintaining the highest levels of technical legal excellence.
DLA Piper Africa operates in 20 countries across the continent, offering unrivalled local skill and presence, backed by the resources of one of the world's largest law firms. The wider global Africa team is based in key hubs such as London, New York, Paris, Washington D.C., Dubai, Perth, Hong Kong and Beijing.
DLA Piper Africa is a Swiss verein whose members are comprised of independent law firms in Africa working with DLA Piper.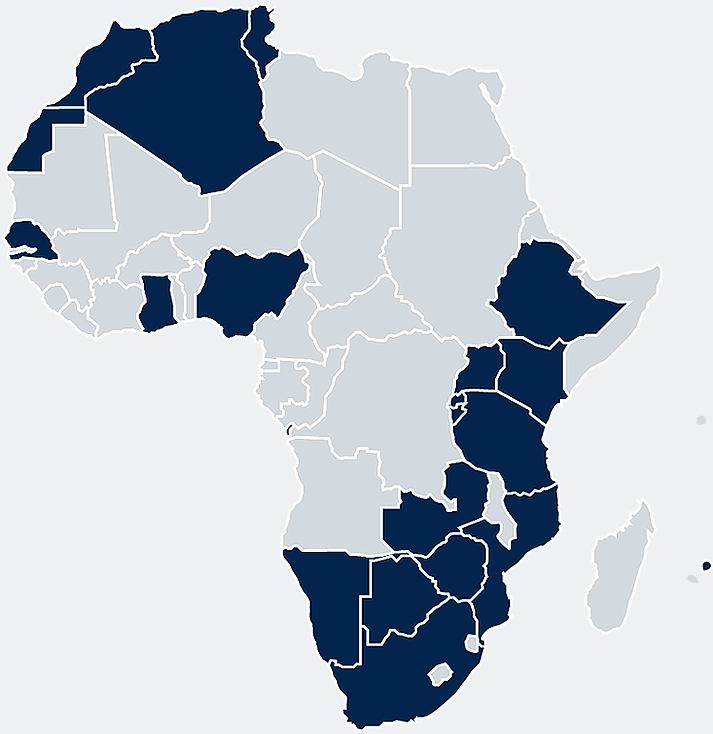 Vision
To be the premier internationally recognized law firm in Zambia.
Mission statement
Chibesakunda & Co is committed to be providing client focused legal services by:
Listening to and acting on client feedback
Providing training to achieve international qualifications for all staff and to attract and retain the best talent
Providing opportunities for all staff to gain international experience
Employing appropriate up to date technologies to enhance communication and staff capabilities
Setting out a career progression plan for professional and non-professional staff
Promoting collective rather than individual achievement
Motivating staff by giving them a say in how the firm is managed
Promoting corporate social responsibility by maintaining collective integrity and a strong work ethic