El Ajeri Lawyers (EAL) is a leading business law firm, well established in Tunisia and recognized by the market and clients for its quality and breadth of practice. The firm is best known for its work in several industries, including healthcare and pharmaceuticals, manufacturing, automotive, logistics, energy, distribution and retail, banking and financial services.
We are a full-service business law firm, capable of advising clients and representing them in litigation. Services include corporate, M&A, private equity, commercial contracts, commercial litigation, restructuring, intellectual property & technology, employment, regulatory and compliance, among others.
We are a leader in conflict management techniques, with mediation and the alternative dispute resolution practices. We are best known for providing the most appropriate solutions in disputes and we have proven capability in managing different types of dispute resolution techniques (mediation, pre-litigation, arbitration and cross-border litigation) and procedures.
We are highly involved with our clients, we assist them throughout the lifespan of a project from inception to development, including special transactions, whether in Tunisia or abroad. We do this by providing clients with the most advanced know-how, competency and technical means available.
Our attorneys are attentive and listen proactively to understand the real needs of the client, look out for their best interests and provide a custom-fit, personalized service for any sized company or field of operation.
As a member firm of DLA Piper Africa, El Ajeri Lawyers is also regularly involved in cross-border matters, including inbound work in Tunisia and increasingly in North Africa, assisting multinational firms doing business in the region.
DLA Piper Africa operates in 20 countries across the continent, offering unrivalled local skill and presence, backed by the resources of one of the world's largest law firms. The wider global Africa team is based in key hubs such as London, New York, Paris, Washington D.C., Dubai, Perth, Hong Kong and Beijing.
DLA Piper Africa is a Swiss verein whose members are comprised of independent law firms in Africa working with DLA Piper.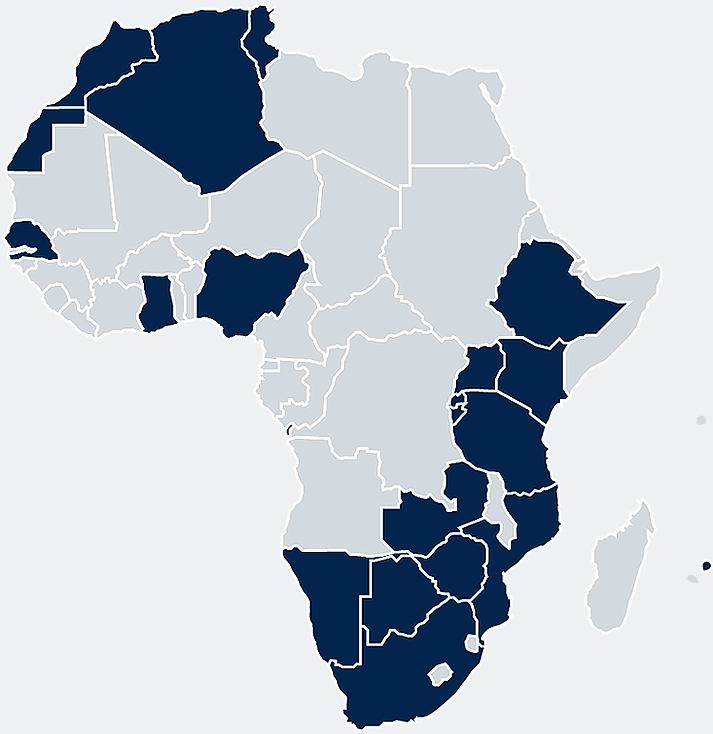 Members of several international networks and well known by leading international business lawyers, our attorneys have built personal and privileged relationships within our profession. This gives our clients access to the most effective and specialized legal solutions at any time anywhere in the world.
Our firm works with a large number of clients, both those in traditional sectors and those in innovative fields. We play an important leading role in consulting, representation and business assistance. Every day, we represent and assist leading companies.
The Legal 500 2019
Ranked Tier 1 in Dispute Resolution
Décideurs 2018
Ranked as an Innovative Firm in Business law for Tunisia. Also highly ranked in Litigation & Competition by Leaders League Leading awards.
The Legal 500 2019
Ranked Tier 3 in Commercial, Corporate and M&A